Print composite parts as strong as aluminum on our top-of-the-line desktop machine. The Mark Two combines Markforged's unique continuous carbon fiber reinforcement with workhorse reliability for the strongest, most versatile parts. As an industrial 3D printer in a desktop form factor, the Mark Two delivers high-performance parts straight off the print bed.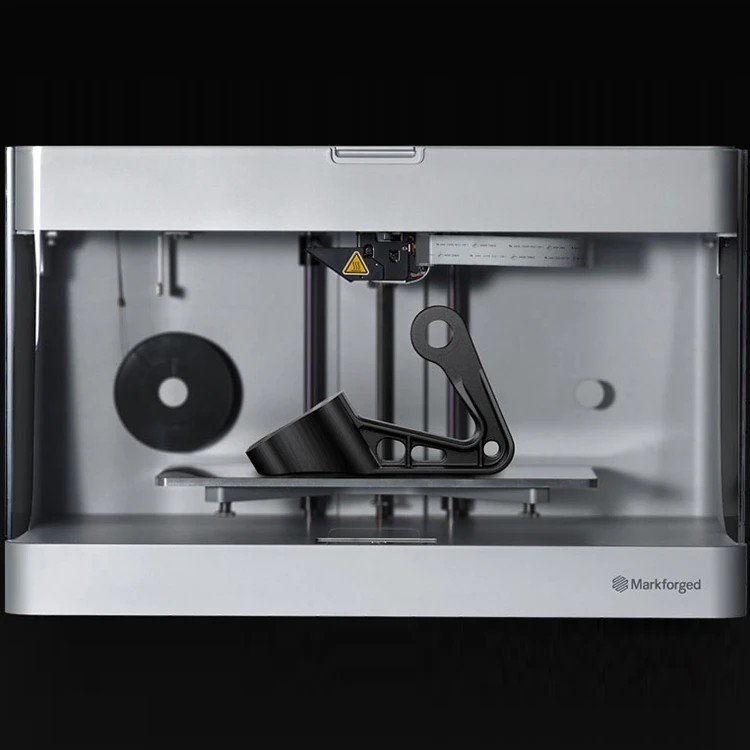 High-Strength Printing
By reinforcing your parts with composite fiber while 3D printing them, The Mark Two achieves unparalleled strength, stiffness and durability in its printed parts.

Range of Materials
In addition to printing Onyx, the Mark Two industrial grade 3D printer uses materials that no other 3D desktop printer can, like Carbon Fiber, Fiberglass and Kevlar.

Easy-To-Use
We built our own 3D printing software that comes with The Mark Two. Printing a part to be flexible or strong is easy and intuitive.